CNG and LNG as Alternative Transportation Fuels
Two forms of natural gas are currently used in vehicles: compressed natural gas (CNG) and liquefied natural gas (LNG). Both are domestically produced, relatively low priced, and commercially available. Considered alternative fuels under the Energy Policy Act of 1992, CNG and LNG are sold in units of gasoline or diesel gallon equivalents (GGEs or DGEs) based on the energy content of a gallon of gasoline or diesel fuel.
Compressed Natural Gas
CNG is produced by compressing natural gas to less than 1% of its volume at standard atmospheric pressure. To provide adequate driving range, CNG is stored onboard a vehicle in a compressed gaseous state within fuel tanks at a pressure of 3,000 to 3,600 pounds per square inch. CNG is used in light-, medium-, and heavy-duty applications. A CNG-powered vehicle gets about the same fuel economy as a conventional gasoline vehicle on a GGE basis. One GGE equals about 5.66 pounds of CNG.
Liquefied Natural Gas
Liquefied natural gas, or LNG, is natural gas in its liquid form. LNG is produced by purifying natural gas and super-cooling it to -260°F to turn it into a liquid. During the process known as liquefaction, natural gas is cooled below its boiling point, removing most of the extraneous compounds found in the fuel. The remaining natural gas is primarily methane with small amounts of other hydrocarbons.
LNG is suitable for trucks that require longer ranges because liquid is more dense than gas (CNG) and, therefore, more energy can be stored by volume in a given tank. LNG is typically used in medium- and heavy-duty vehicles. One GGE equals about 1.5 gallons of LNG.
Natural Gas Benefits and Considerations
Whether produced via conventional or renewable methods, the advantages of natural gas as an alternative fuel include its domestic availability, established distribution network, relatively low cost, and emissions benefits.
Renewable natural gas (RNG) and conventional natural gas, must be compressed (CNG) or liquefied (LNG) for use in vehicles. Like any alternative fuel, there are some considerations to take into account when contemplating the use of natural gas.
Energy Security
In 2015, the United States imported approximately 9.4 million barrels of petroleum per day and consumed approximately 19.4 million barrels per day. Because transportation accounts for nearly three-fourths of total U.S. petroleum consumption, reducing our dependence on petroleum-based fuels in this sector supports our economy and our energy security. With much of the world's petroleum reserves located in politically volatile countries, the United States can be vulnerable to supply disruptions. However, because U.S. natural gas reserves are abundant, this alternative fuel can be domestically produced and used to offset the petroleum currently being imported for transportation use.
Vehicle Performance
Natural gas vehicles (NGVs) are similar to gasoline or diesel vehicles with regard to power, acceleration, and cruising speed. The driving range of NGVs is generally less than that of comparable gasoline and diesel vehicles because, with natural gas, less overall energy content can be stored in the same size tank, and of LNG can help increase range for larger vehicles.
Lower Emissions
All new vehicles are equipped with effective emission control systems and must meet the same emissions standards, regardless of fuel type. Consequently, tailpipe emissions from natural gas vehicles are comparable to those of gasoline and diesel vehicles equipped with modern emissions controls. According to Argonne National Laboratory's Greenhouse Gases, Regulated Emissions, and Energy Use in Transportation (GREET) model, light-duty vehicles running on natural gas can reduce life cycle greenhouse gas emissions by 11%. In addition, because CNG fuel systems are completely sealed, the vehicles produce no evaporative emissions.
Natural gas produced via renewable methods offers additional benefits. Renewable natural gas (RNG) is essentially biogas—the gaseous product of the decomposition of organic matter—that has been processed to purity standards.
Infrastructure and Vehicle Availability
A wide variety of new, heavy-duty natural gas vehicles are available from U.S. original equipment manufacturers (OEMs). Although the number of available light-duty natural gas vehicles from OEMs is limited, the choices are steadily growing. For availability, see the Alternative Fuel and Advanced Vehicle Search or the Model Year 2017: Alternative Fuel and Advanced Technology Vehicles spreadsheet (PDF).
Fleets and consumers also have the option of reliably converting existing gasoline or diesel vehicles for natural gas operation using qualified system retrofitters. Qualified system retrofitters can also economically, safely, and reliably convert many vehicles for natural gas operation. It is critical that all vehicle and engine conversions meet the emissions and safety regulations and standards instituted by the U.S. Environmental Protection Agency, the National Highway Traffic Safety Administration, the National Fire Protection Agency's NFPA 52 Vehicular Gaseous Fuel Systems Code, and state agencies like the California Air Resources Board.
---
With VW Funding on the Horizon, California Adds $1 Billion to Clean Transportation Pot
By, Joe Annotti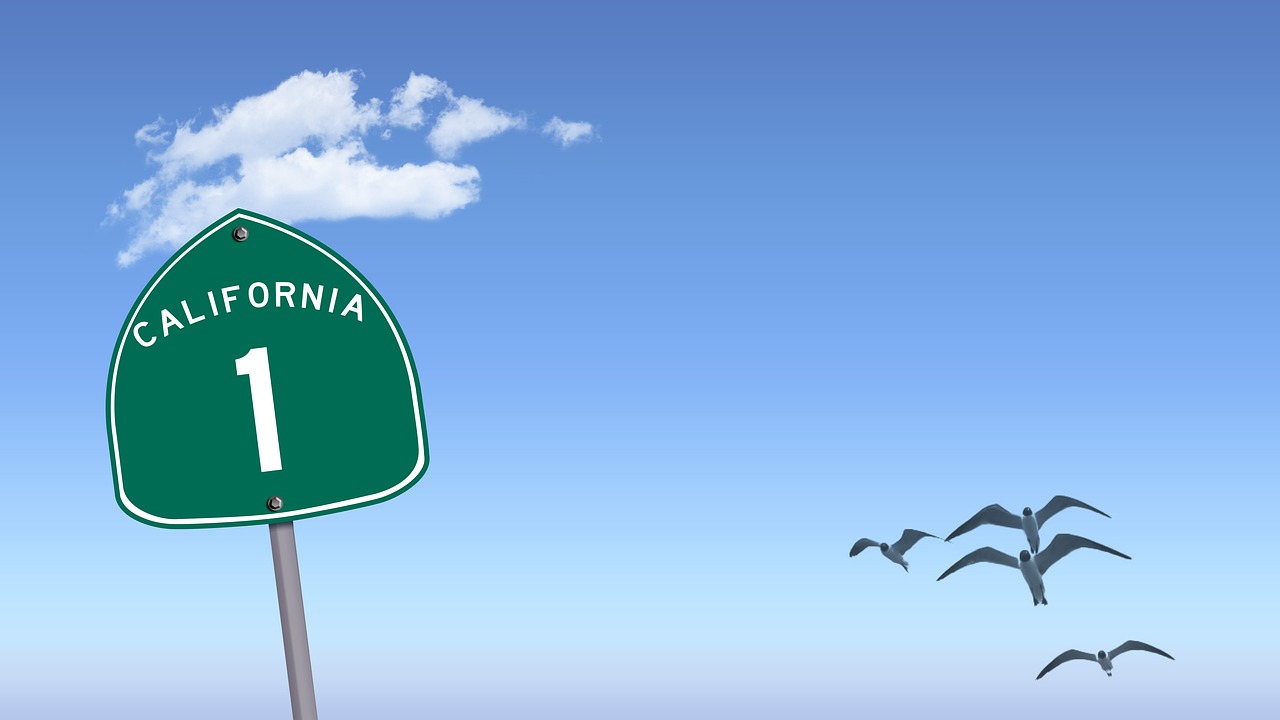 In September of 2017, California Governor Jerry Brown signed the California Clean Air Initiative, a piece of climate change legislation that will spend nearly $1 billion of revenue from the newly extended cap-and-trade program to accelerate adoption of clean transportation. The cap-and-trade program, extended in July through 2030, limits greenhouse gas emissions of companies in California and allows those requiring more emissions to buy permits from companies underutilizing their allowances.
Outlined in the new legislation, funds of $895 million will provide both a wide variety and volume of grant funding opportunities in 2018. The state aims to incentivize businesses to replace high emission vehicles and engines with new clean vehicles or engines in an effort to decrease existing transportation emissions. Focused on a wide variety of vehicles, the funding will benefit ports and fleets as well as agricultural vehicles and more who help reduce air pollution. Fuel types included range from electric, hybrid, and fuel cell vehicles to natural gas.
The funds have already been allocated to various clean transportation sectors and programs, as listed below.
$250 million for the Carl Moyer Memorial Air Quality Standards Attainment Program
$180 million towards clean buses and trucks
$140 million for zero emission freight equipment pilot commercial deployment projects with freight hubs and ports
$140 million towards the Clean Vehicle Rebate Project
$100 million to school buses and transportation equity projects and the Enhanced Fleet Modernization Program
$85 million for agricultural diesel engine replacement and upgrades
---
Supply and Demand of Natural Gas in California
Natural gas continues to play an important and varied role in California. Nearly 45 percent of the natural gas burned in California was used for electricity generation, and much of the remainder consumed in the residential (21 percent), industrial (25 percent), and commercial (9 percent) sectors. California continues to depend upon out-of-state imports for nearly 90 percent of its natural gas supply, underscoring the importance of monitoring and evaluating ongoing market trends and outlook. Natural gas has become an increasingly important source of energy since the state's power plants rely on this fuel.
Natural gas provides the largest portion of the total in-state capacity and electricity generation in California.
The Energy Commission determines estimates of natural gas supply, demand, and price as part of each biennial Integrated Energy Policy Report (IEPR) process. Staff's outlook indicates a gradual rise in price over the next several years.
By, California Energy Commission
---
Energy & Environmental Investments, LLC
"A Cleaner Planet & Stronger America One Project At A Time."
As we mentioned in our latest newsletter, Energy & Environment, Inc. and Energy & Environmental Investments, LLC has a great advantage in this sector, and our proprietary advanced technology will allow us to be one of the top producers and sellers of both CNG and LNG in California.
Energy & Environment, Inc. and Energy & Environmental Investments, LLC has been honored to have been acknowledged by the California Energy Commissioner to brand our product as "Net Zero Emission LNG ™" and "Net Zero Emission CNG ™" since our proprietary technology and system allow us to create the purest and cleanest form of LNG and CNG.
We stand in a very strong and firm position as there are no current competitors in the state of California. Our methodology and strategic planning make us key to the industry of producers and sellers of CNG and LNG in the state.
There are other states that are producing CNG and LNG, but their prices are raised because of storage and transportation fees. Since we would produce our signature LNG and CNG on site, we have a huge advantage giving us price control and the ability to shift the demand relationship between buyers and price.
At a given time all fleet trucks must convert to LNG or CNG. We are the fuel of the future, reducing our carbon footprint and offering our investors a high rate of return.
By, Energy & Environmental Investments, LLC
To receive additional information you may also reach us at (714) 408-1160 to speak with an agent.
---